Robotics Integration:
Robotics is the branch of technology that deals with the design, construction, operation and application of robots and computer systems for their control, sensory feedback, and information processing. These technologies deal with automated machines that can take the place of humans, in hazardous or manufacturing processes, or simply just resemble humans. Many of today's robots are inspired by nature contributing to the field of bio-inspired robotics.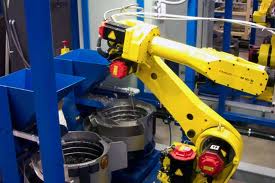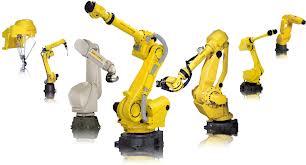 Fully autonomous robots only appeared in the second half of the 20th century. The first digitally operated and programmable robot, the Unimate, was installed in 1961 to lift hot pieces of metal from a die casting machine and stack them. Commercial and industrial robots are widespread today and used to perform jobs more cheaply, or more accurately and reliably, than humans.
They are also employed in jobs which are too dirty, dangerous, or dull to be suitable for humans. Robots are widely used in manufacturing, assembly, packing and packaging, transport, earth and space exploration, surgery, weaponry, laboratory research, safety, and the mass production of consumer and industrial goods.
Authorized Channel Partner